The process is easy. It starts with an initial consultation, after which we work through design/concept creation and then – once the design is settled to everyone's satisfaction – we move into the installation process.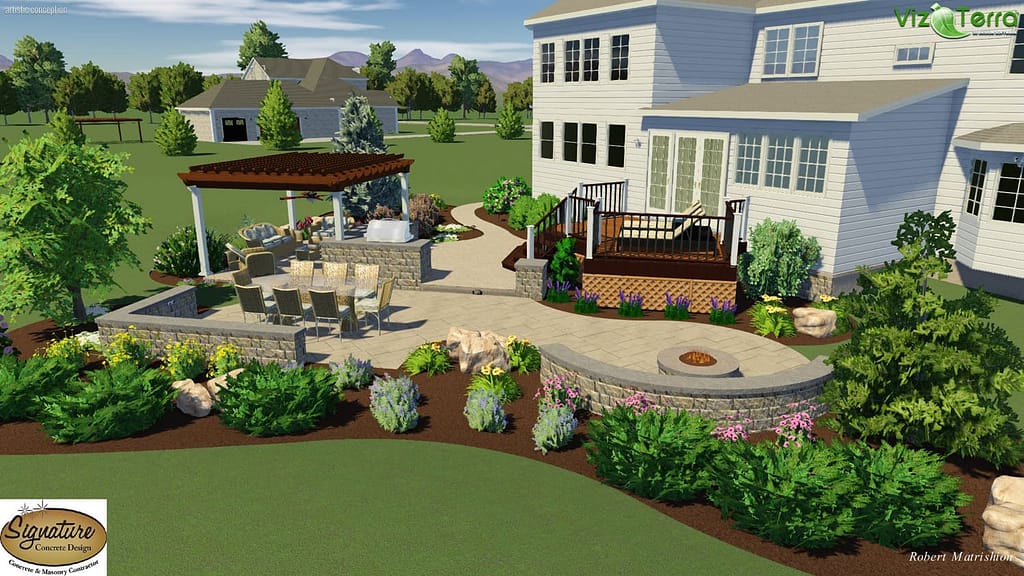 "

Our outdoor living area is exactly the way we wanted it. Signature provided us with great ideas and spectacular results. Mike & Trisha from Northampton, PA

"
Initial Consultation: During the initial consultation, we'll discuss your vision for your landscape project. We start by asking you how you want to live and how you want to use your yard. Will you be entertaining, holding parties or family gatherings? Or do you want a more romantic space for just the two of you?
We'll perform a comprehensive site analysis because every property has its own needs. We make suggestions about what could enhance your outdoor project so that it is not simply ordinary – but extraordinary. Sometimes unexpected problems arise, and we enjoy the challenge of coming up with solutions that allow us to give you exactly what you want.
Design/Concept Creation: We are committed to creating a complete outdoor living space with landscaping that will complement your home and remain stunning for many years. We design personal and functional landscapes based on your particular requirements (and dreams). Once the design concept has been approved and the deposit received, Signature Landscape Design provides you with detailed drawings including plant and material selections.
Project Implementation: Upon final approval of the design and construction contract, we put our decades of experience to work for you. What sets us apart from other landscape design companies is our view that every project is an art piece – designed specifically for you.